If you have a location where you would like to host a bench please click the button below to contact us. Our goal is to provide benches wherever one is desired.
We are asking for artists to create images of nursing mothers that can then be painted on sitting benches we have installed in different locations throughout the city of Los Angeles. If you are an interested artist and would like to paint a bench for payment, please click to learn more.
This is a film project in the development stage that plans to showcase a model for Hospitals to follow. The science is available and it's time modern hospitals make a place for mom and family in the NICU.
Mission, Vision, Values & Goals
Mission: Educate, Empower, Inspire
Vision: Restore the phenomenon of the nursing mother to a place of honor globally.
Mother and baby are a symbiotic, synergistic, holistic entity.    

Profound trust in women's bodies.

Inclusiveness of gender expansive families.

Learn as much from women as they learn from us.

Nursing and MotherMilk are the gold standard against which all infant-feeding options should be measured especially in research. 

Educate to the lesser-known effects of nursing a baby:

Encourages women's self-reliance.

Confirms a woman's power to control her own body, which challenges medical hegemony.

Challenges models of women as consumers and sex objects. 

Requires a new interpretation of women's work.

Encourages solidarity among women.

Ensures food sovereignty.

Protects from starvation and water borne disease during states of emergency such as hurricanes, earthquakes, etc.
Normalize nursing.

Validate women's lived experience of birthing, nursing, and mothering.

Inspire each woman to trust her body, trust her baby, and trust herself during her journey through motherhood.

Reveal a newborn's innate abilities.

Unveil the extraordinary and complex inner workings of nursing that make nursing a baby so essential to mother and baby.

Educate that the MotherBaby is a union of reciprocity that must be recognized so that zero separation is the accepted norm.

Recognize that the sum of the whole of the MotherBaby is greater than all of its parts. 

Protect the integrity of the MotherBaby during the first 1000 days.

Establish long-term, government mandated, paid maternity leave in the US for at least a year and ideally for the first 1000 days.

Demonstrate/inculcate that MotherMilk is not simply a static food source. It is dynamic, responding to the infant's age, saliva, state of health, strength and style of suck, mother's hormones and more. 

Reframe our language from the cultural norm: never compare nursing to formula. Model the verbal structure that reflects the physiological norm: "Infant formula carries significant risks for both mothers and babies," instead of: "nursing decreases disease." 

Transform the way America views the MotherBaby.

Normalize natural-term nursing (nursing into childhood, ending by mutual agreement)

Support the establishment of human MotherMilk banks, and mother-to-mother milk sharing so the availability of human MotherMilk is easy, affordable and safe.

Promote a new model of working Mothers and other parents: e.g. Patagonia

Dismantle beliefs and practices that compromise a woman's ability to nurse a baby. 

Expose the many ways culture undermines nursing. 

Address the underappreciated issue of birth trauma and perinatal depression.
No problem can be solved from the same level of consciousness that created it. 
You can never change things by fighting the existing reality. To change something, build a new model that makes the existing model obsolete.
The electric light did not come from the continuous improvement of candles.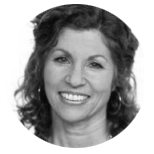 Jennifer Davidson, RN, IBCLC, is a pediatric nurse and lactation consultant at the progressive pediatric practice of Dr. Jay Gordon MD in Santa Monica, CA. After years of working with mothers and babies Jennifer recognized a consistent need to provide her clients with essential tools to enable them to trust their bodies, trust their babies, and trust themselves, especially during the early days of new motherhood.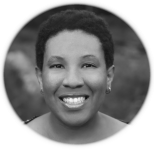 Katrina Nelson, ICCE, PCD(DONA) is an ICEA Certified Childbirth Educator and DONA Certified Postpartum Doula. She is honored to work with families of newborns and specializes in preemies, multiples, and working with families who have experienced high-risk pregnancies. She was able to personally experience the benefits of having breastfeeding support after her first child was born at 26-weeks and spent 2.5 months in the NICU. Visit her website motherus.com for more information.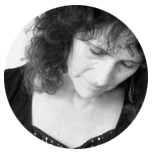 Chantal Molnar, RN, IBCLC, worked at University of California, Irvine Medical Center for over 20 years. During those years she saw how damaging medical practices are to breastfeeding, and realized how drastically the culture must change in order for more moms to succeed. She holds a master's degree in human development.