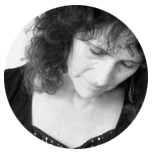 CHANTAL MOLNAR EXECUTIVE PRODUCER, WRITER
Chantal Molnar, RN, IBCLC, worked at University of California, Irvine Medical Center for over 20 years. During those years she saw how damaging medical practices are to breastfeeding, and realized how drastically the culture must change in order for more moms to succeed. She holds a master's degree in human development.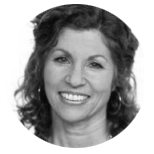 JENNIFER DAVIDSON EXECUTIVE PRODUCER, WRITER
Jennifer Davidson, RN, IBCLC, is a pediatric nurse and lactation consultant at the progressive pediatric practice of Dr. Jay Gordon MD in Santa Monica, CA. After years of working with mothers and babies Jennifer recognized a consistent need to provide her clients with essential tools to enable them to trust their bodies, trust their babies, and trust themselves, especially during the early days of new motherhood.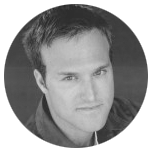 JON FITZGERALD DIRECTOR, WRITER
Jon Fitzgerald has over 20 years of experience in the motion picture business. He co-founded the Slamdance Film Festival in 1995 and went on to direct the AFI Los Angeles Film Festival, Santa Barbara and Abu Dhabi International Film Festivals. After consulting to film festivals and indie filmmakers for many years, he transitioned back into producing, with socially relevant projects, such as THE BACK NINE, THE HIGHEST PASS and DANCE OF LIBERATION and now THE MILKY WAY. In 2011, he launched CineCause, an online portal connecting socially relevant films to related causes. In 2012, he authored Filmmaking For Change: Make Films That Transform the World.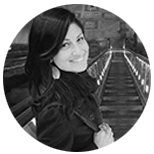 AMY ROSNER EDITOR, CO-WRITER
Amy Rosner is a film editor and writer that works on feature-length and short documentaries inLos Angeles, CA. She has award-winning films in festivals across the world and is currently producing her own short documentary about her family's struggle with mental illness. An avid traveler and long-time activist, she received her M.A. in Latin American studies from UCSB, studying the relationship between documentary films and social justice. She instantly fell in love with the power of documentary film and it's ability to educate, inspire, and incite action

MEREDITH RAITHEL PERRY EDITOR, CO-WRITER
Meredith Raithel Perry has edited for 13 years in television, narrative, documentary film, Internet media, and commercials. Based in Los Angeles for the last 9, Meredith has cut forThe PrimeTime Emmy Awards, Young Hollywood, Firecracker Films, Relativity Media, and cut national commercial spots for SparksNetwork. After completion ofThe Milky WayMeredith when on to editThe Hacker Wars, a feature documentary about internet activism in the United States. With a background in singing and experimental music, Meredith believes in the importance of sound in film and incorporates it early in the editorial process.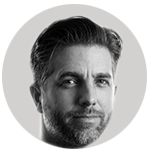 DEAN MITCHELL DIRECTOR OF PHOTOGRAPHY
At 14 years old I borrowed $50 to buy a used lawnmower. I repaired it and started my first business. After a long hot Colorado summer of self-induced hard labor, I made enough money to pay back my loan with interest (to my Mom) and buy my first film camera – aPentax K1000. Photography was a passion of mine from the get-go. After giving up the idea of under water welding and demolition, I decided to chase my dreams:art and photography. At the age of 20, I decided to get to work and start a film career. After my short stint in the art department world ended, after a 38 hour workday onMotley Crue's "Dr. Feelgood" video, I once again turned to my true passion: photography. I worked my way up through the camera ranks and kept my eyes open along the way. Twenty something years later, I'm now proud to be "an overnight success story"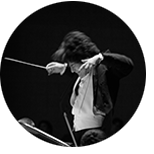 KIM ALLEN KLUGE COMPOSER, THE MILKY WAY ORIGINAL SCORE
In 2012-2013, Maestro Kim Allen Kluge celebrated 25 years as Music Director of the Alexandria Symphony Orchestra. A passionate advocate for music and arts education, Maestro Kluge believes education should be integrated into every concert experience regardless of format or audience demographic. In 2003,Maestro Kluge founded the Children's Arts Festival. For Alexandria City PublicSchool students, he has developed mentoring programs and side-by-side concerts— pairing aspiring young musicians with ASO professionals. This season, he will work closely with many of Alexandria's music students through conducting instruction, master classes, workshops, and mentoring

KATHRYN & KIM ALLEN KLUGE COMPOSERS
Maestro Kluge composes music with his wife Kathryn at their Los Angeles recording studio,Moon ValleyRanch Music and are currently working with a wide variety of partners and commissioners ranging fromAcademy Award-winning producers to the National Gallery of Art. In 2013, the Kluges were commissioned to write River Poem for orchestra, chorus and bells, in dedication of the City of Alexandria. The Kluges composed and Maestro Kluge performedRhapsody for Lily for orchestra and piano in 2014, which was dedicated to theKluge's newborn daughter."